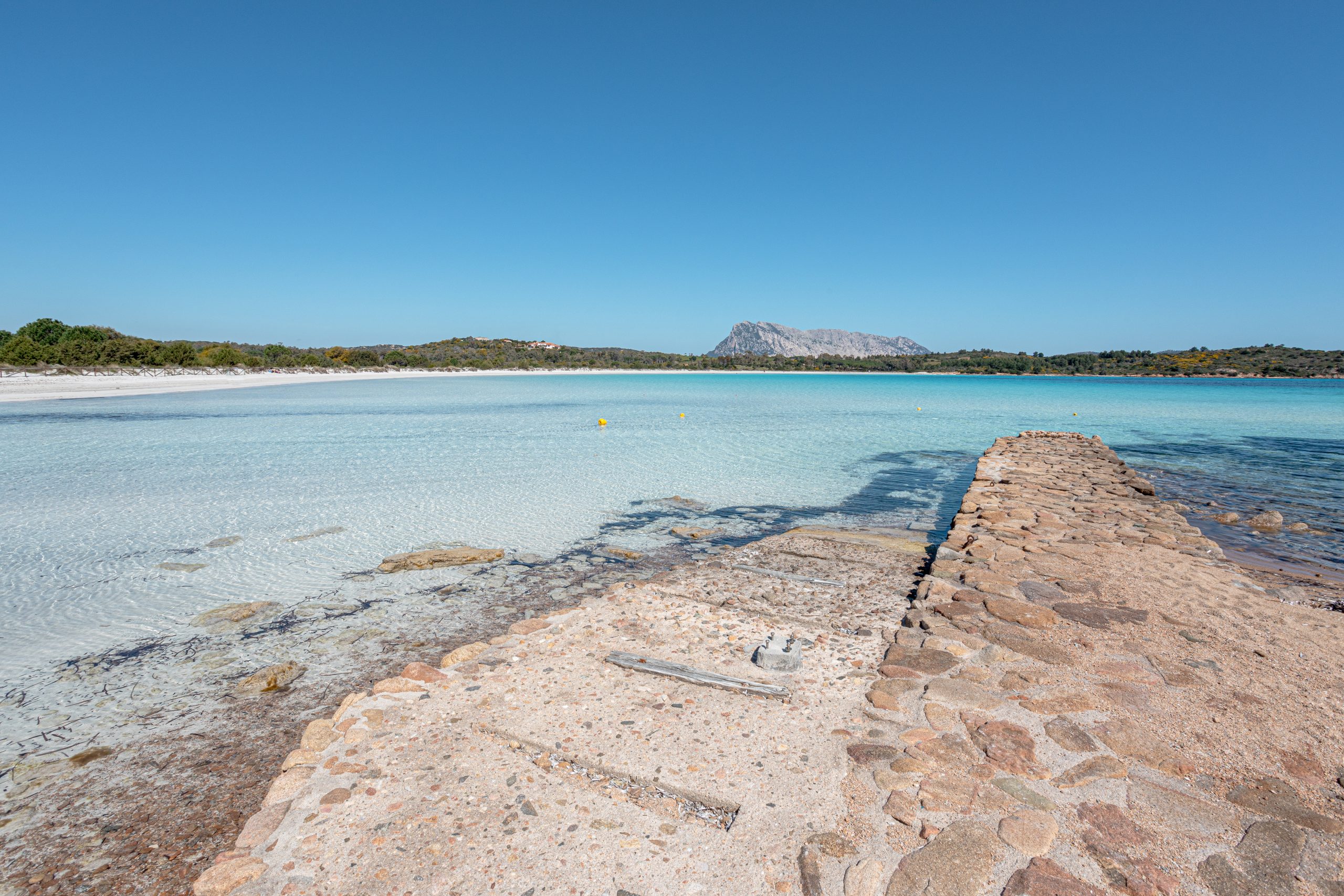 You get there by driving north along State Road 125 toward San Teodoro-Olbia, then turning right at the fork near the locality of Lutturai and then taking a very scenic dirt path.
A true jewel of our coast: Brandinchi can hold its own against the paradises of Polynesia for the intensity and brilliance of its hues, to tourists it is also known as Little Tahiti. Shallow water, fine sand abutting a pine forest and a substantial scrub of junipers, thistle and rushes. Also definitely suitable for families with children, behind the beach adjacent to the beautiful pine forest the organized parking lot with services in a perfect corner of nature.
Brandinchi beach has as its horizon a spectacular perspective ranging from the unmistakable outline of the island of Tavolara to the north, to the small island called Isola Ruja to the east, and to Capicciolu Point to the south. Behind, as with many other local beaches, there is a lagoon area that runs dry during the summer season.

Trivia
: chronicles tell of the passage of Giuseppe Garibaldi, who in October 1867 succeeded in escaping the blockade that gripped Caprera, embarked from the then port of Brandinchi for Piombino on his way to Lazio to liberate Rome, in opposition to the Papal State.
Beach services
Kiosk/bar, Bathing establishments for beach chair and umbrella rental, boat rental (pedal boats, canoes, sup), Inflatable boat rental for visiting the Tavolara-Punta Coda Cavallo MPA, Bathrooms with showers (coin-operated showers), Pets not allowed.
PARKING
The parking lot at Cala Brandinchi beach (from which you can also access Lu Impostu beach) is privately operated and is active during the summer period. Access is allowed to cars and motorcycles, no RVs.
The hourly rate varies depending on the season, from 1, 50 Euro in low season to 2.50 in high season.
LOCAL TRANSPORTATION
The beach of Cala Brandinchi is served by the Beach Bus shuttle service, the stop is at Cala Brandinchi (the stop is at the entrance to the parking lot, which you need to cross to get to the beach).